New World Rapier Weapon, Bring on the DPS!
The Rapier
The Rapier is a very fast melee weapon that excels at single-target damage and it's by no means an easy weapon to use because many of the abilities require precise timing, creating quite a skill gap among first time users. The primary role for people wanting to use the Rapier will be DPS. But don't expect to 1 hit foes like you would with a Warhammer for instance. A Rapier is supposed to whittle down the enemy's health, all while applying bleeds at the same time. You can get your hands on a Rapier from either killing enemies or from chests if you are lucky. If RNG is not on your side, you can always craft one at the Forge. If you want to consider using the Rapier as your primary weapon, invest points in Dexterity and Intelligence as the Rapier scales with those. Also, if you want to participate in PVP, consider adding some Constitution as well as this will allow you to soak up some damage.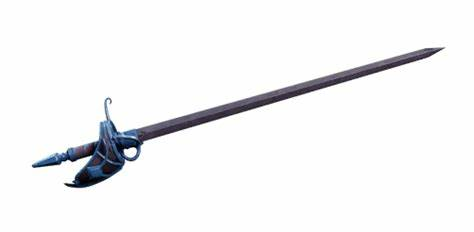 The Rapier, like all other weapons, has six abilities. They are:
1)Tondo
2)Flourish and Finish
3)Flurry
4)Riposte
5)Evade
6)Fleche
The Rapier allows for some mobile gameplay and excels at single-target damage. It is also strong against Corrupted and Beast-type enemies. Although this sounds great, it does have some flaws.
• No AOE abilities
• Weak against Lost and Angry Earth-type enemies.
• No ranged capabilities
Like all other weapons, the Rapier has two Mastery Trees.
1)Blood Tree
2)Grace Tree
The Blood Tree is the main DPS tree as it focuses primarily on Bleeds and dealing out increased damage. The Ultimate Mastery, Bloody End, supports Flourish and Finish to increase the amount of damage that is dealt when Finish consumes Bleeds.
The Grace Tree focuses on dealing out melee damage while at the same time adding some maneuverability allowing you to dodge incoming attacks. Evade allows you to move around your enemy as you dish out damage. The Ultimate Mastery in the Grace Tree is Momentum and it increases your damage for your Light and Heavy attacks after each ability you use.
Rapier Weapon Combinations
What weapons pair well with the Rapier?
There are a few combinations that work well, mainly:
• Bow
• Musket
• Fire Staff
• Life Staff
The Rapier is a close-up melee weapon and doesn't have any ranged options. The Bow and Musket can help rectify that problem and the added range helps balance out this melee only loadout. The one negative about these combos though, is that both the Bow and Musket do thrust damage – which is weak against Lost and Angry Earth-type enemies. The Rapier is also weak against this enemy type so if you find yourself facing these enemies, you might come up short. Both the Fire Staff and Life staff are also good combinations. The Fire Staff has tons of DPS abilities that work well the Rapier such as Pillar of Fire and Fireball. The cooldowns may be long, but you can always switch to the Rapier to deal more DPS or back out of the fight.
Possibly my favorite combination for the Rapier has to be the Life Staff. Having the ability to heal and quickly escape from battle means you stay alive longer and don't lose any XP or equipment durability. You can use abilities like Fleche to move through enemies, hit them with Riposte to stun them offering you a window to heal up. There is only one down side to this combination and that is that it offers no AOE or crowd control. Nevertheless, pairing the Rapier with the Life Staff is a big plus in both PVE and PVP. Deal massive single target DPS with the Rapier, stun with Riposte, and heal with Life Staff. Follow this and you will almost always walk away from fights.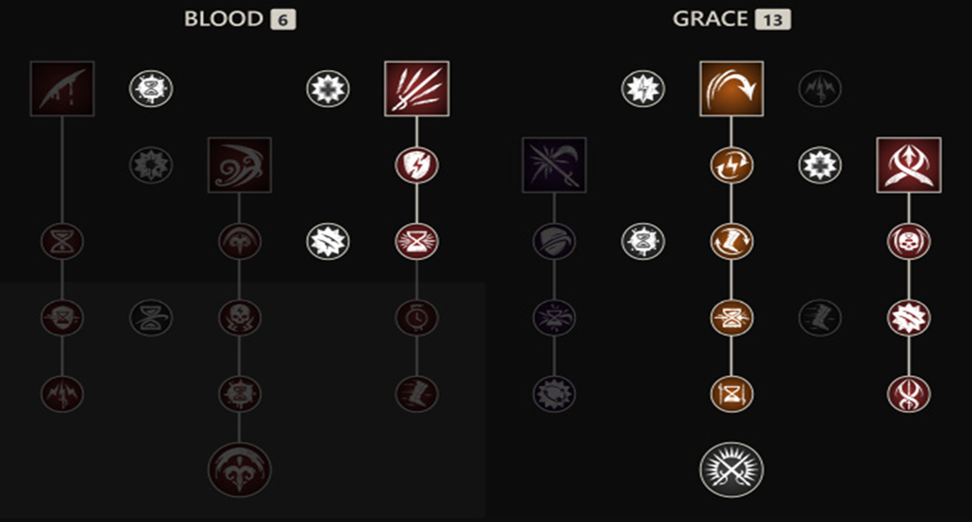 In PvE, you ultimately want to do as much damage as possible but you also need to stay alive. It's a thin line to balance. And this is why the weapon you pair with the Rapier can make all the difference. Unlike a PVP loadout, you will be investing a few more points into the Blood Tree here. The best gem for your Rapier in a PVE loadout is Cut Pristine Diamond, because with your ability to Evade damage and Dodge Roll you are likely to be at full health while fighting. Since the Rapier is a very agile, mobile weapon – I recommend using light armor for the attack and speed benefits it provides. If you find yourself dying too quick, you can try using medium Armor to see if that works for you (Try our
NW Power Leveling
Service if it's an emergency).
Recommended Active and Passive abilities for PVE:
• Tondo
• Flourish and Finish
• Flurry
• Refreshing Strikes
• Unerring
• Heavy Puncture
• Engarde
• Light Edge
Recommended Mastery Points:
• Breathe In
• Allegro
• Adagio
• Crescendo
• Quick Lunge
• Interruption
• Red Curtains
• Momentum
• Overwhelm
• Fleeting Strikes
• Light Edge
• Refreshing Strikes
• Perfectionist
• Engarde
• Desperation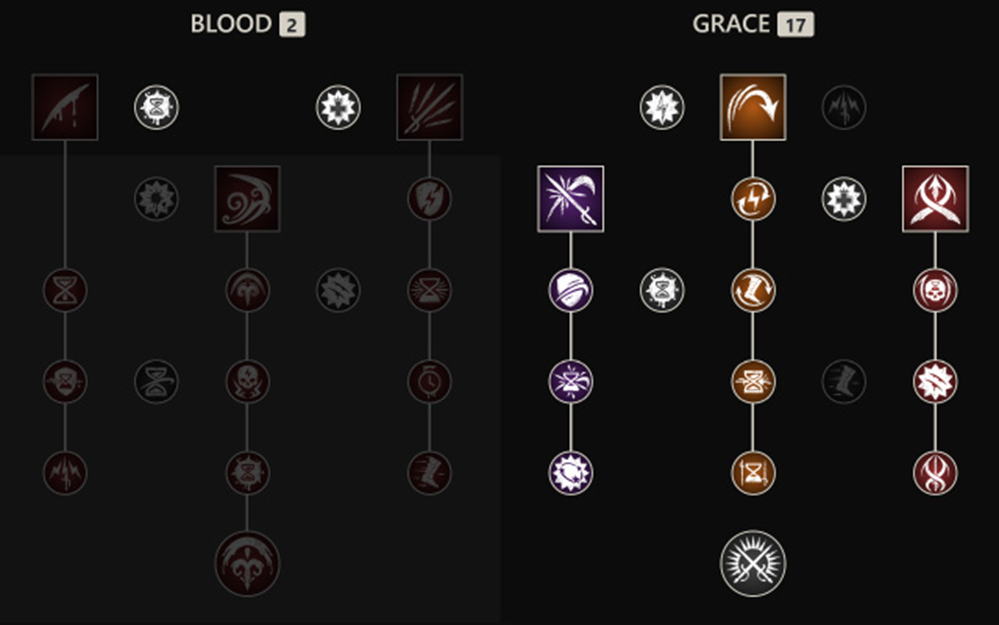 Unlike PVE, almost all of your points will go into the Grace Mastery Tree. Yes, in PVP you need to deal damage, however, you also need to withstand a ton of it. Or in this case, hopefully evade it completely. Unlike PVE where you could face a horde of enemies, in PvP, most of your battles are likely to be a 1v1. Since the Rapier excels at single-target damage and evading and dodging attacks, you might just be your opponent's worst nightmare. The best gem for your Rapier in a PVP loadout is Cut Pristine Opal, because you will likely be short on stamina most of the time because of the Dodge Rolling spam. I recommend using Medium Armor for PVP for the balanced mix of bonuses it provides.
Recommended Active and Passive abilities for PVP:
• Tondo
• Flourish and Finish
• Evade
• Unerring
• Engarde
• Light Edge
• Controlled Breathing
• Swiftness
Recommended mastery points:
• Breathe In
• Allegro
• Adagio
• Crescendo
• Quick Lunge
• Interruption
• Momentum
• Insult to Injury
• Priority
• Red Curtains
• Refreshing Strikes
• Perfectionist
• Engarde
• Desperation
• Lasting Consequence
The Rapier is a very fast, agile weapon that can deal a ton of damage to a single target but takes some time to get used to. If you are starting off and progress feels sluggish with the Rapier, just bear with it. You will be a mean, lean fighting machine in no time! In fact, a lot of players actually try the Rapier and stop using it after a short amount of time, but if you stick to using it and learn the precise timing of its abilities, you will shred though enemies with little effort. In my playthroughs I like to pair the Rapier with the Life Staff for the added survivability but feel free to pair it with one of the other combinations I have listed. Try them all to see what works best for you and your playstyle. If you want to try the Rapier but are missing some items for it to really be effective, you can always
buy New World Gold
here. It's safe, fast and secure. What are you waiting for? Go and try the Rapier out now (if you haven't already.)
Related Articles: