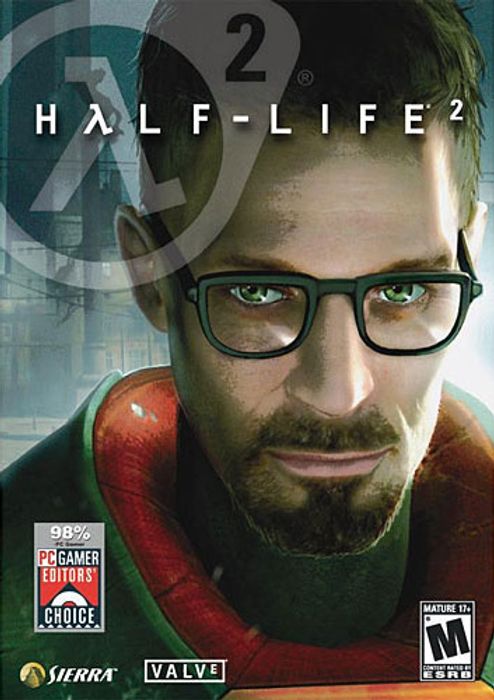 Half Life 2 PC
Platform:

Steam

Region:

Worldwide
Notice: proceeding to PayPal, you understand that your Gift Card purchase will be sent to the email associated with your PayPal Account.
Description
ABOUT THIS GAME
1998. HALF-LIFE is an impact on the game industry with its combination of frenetic action and continuous and absorbing storytelling.

Valve's debut title was awarded more than 50 prizes that he considered the game of the year to become "The best PC game in history", an award granted by PC Gamer magazine, and has sold more than eight million units around the world.





TODAY.

All the suspense, the challenges and the emotional charge of the original, coupled with a surprising realism and a great manageability: Half-Life 2 opens the doors to a world in which the presence of the player influences everything that surrounds him, from the physical environment to the behavior and even the emotions of friends and enemies.





The player takes again the lever of the scientist Gordon Freeman, who is in an Earth infested by aliens, dispossessed of all its resources and in which every time there is less population.

Freeman is involved in the unenviable role of rescuing the world from the evil that unleashed in Black Mesa.

And many people who appreciate him.





The new technology patented by Valve, Source®, makes possible the intense and real-time game of Half-Life 2. Source offers great improvements in:




Characters:

the advanced facial animation system provides the most sophisticated characters ever seen.

With 40 defined facial "muscles", the human characters transmit a full display of human emotions and respond to the player with fluency and intelligence.

Physics:

Everything, from the stones to the 2 ton trucks, going through the water, responds as in the real world, since it obeys the laws of mass, gravity and buoyancy.

Graphics:

Source's shader-based renderer, like the one used in Pixar to create movies like Toy Story® and Monster's, Inc.®, creates the most attractive and realistic environments ever seen in a video game.

Artificial intelligence:

neither allies nor enemies blindly surrender to battle.

They can assess hazards, move around dangerous terrain and use the objects at their fingertips as weapons.