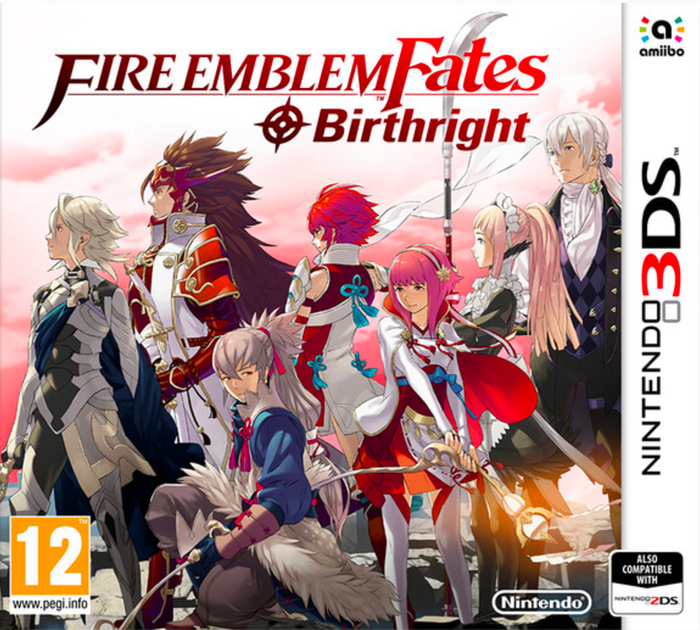 Fire Emblem Fates 3DS - Game Code
Platform:

Nintendo

Region:

Worldwide
Notice: proceeding to PayPal, you understand that your Gift Card purchase will be sent to the email associated with your PayPal Account.
Description
As a Hoshidan prince raised by Nohrian royals, you're torn between two families. The path you choose determines the fate that awaits you and the army you lead. Command them with expert precision and form stronger relationships in this ambitious turn-based strategy game.
During the game, the player must make the choice between Hoshido and Nohr. Each path will offer a completely different storyline with a different set of characters to recruit as allies.
The Nohr path will force you to revolutionize an unruly kingdom from the inside – this path offers a slightly more complex story and will be more challenging.
An army of knights, mages, archers and more are at your command for the most challenging battles in the series' history. Each unit and weapon has strengths and weaknesses that you must balance against the foes they face.
Tap in their corresponding compatible Fire Emblem amiibo™ figures and Marth, Ike, Lucina, and Robin will appear in the My Castle area of your game.
The first two times you tap an amiibo character, they may give you a special present.
Tap the amiibo a third time for a chance to battle the character in a Hero Battle. Defeat them to add them to your army!