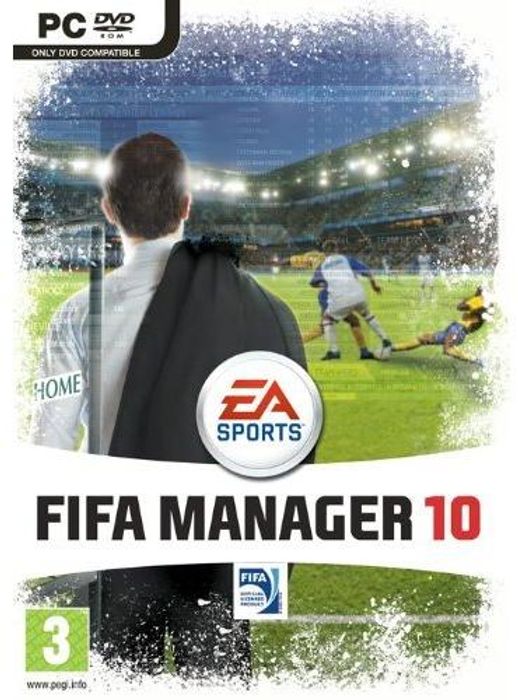 FIFA Manager 10 (PC)
Platform:

Origin

Region:

Worldwide
Notice: proceeding to PayPal, you understand that your Gift Card purchase will be sent to the email associated with your PayPal Account.
Description
FIFA Manager 10 gives players the opportunity to find out who really is the best manager! It features a vast array of all-new features including, for the first time ever, a separate Online Mode where players can play against each other over the internet.

The Online Mode is free of charge, easy to begin with and you can play a season in 2-3 hours. All matches take place in text mode to keep the speed of the game up. Up to eight players can play in one of about 40 different first divisions from all over the world. This guarantees a huge number of head-to-head matches and frequent exciting player auctions. After the matchmaking on the EA server the season can immediately start and the players play the game peer-to-peer. Manager points and cups are sent to the EA server to create global rankings.

In the traditional offline part of the game this year's new features are based 100% on requests from the fan community. More than 400 improvements have been made across the board and of course you still have full control over the management of a football club. You are responsible for the line-up, the tactics and the training of your team - as well as for signing the right players, improving the club facilities and the stadium. Special highlights are the Player Manager Mode, the National Team Manager Mode, the Create-A-Club Mode and the Match Prognosis Tool.
Database and Editor: FIFA Manager 10 comes with even more licensed leagues. The database now includes more than 3,600 clubs and 32,000 players. More than 9,000 of these players are represented with real-life pictures, several hundred of them even with extra-large pictures. An extensive editor ships with the game allowing you to add leagues, clubs and as many players as you like.
Improved 3D Match: The 3D mode has been expanded by several hundred new animations and is now based on the latest FIFA 09 animation system. All t