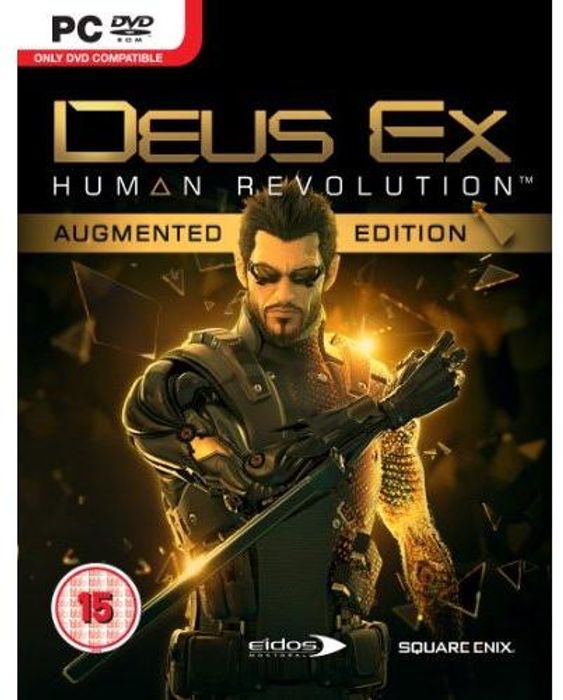 Deus Ex: Human Revolution - Augmented Edition (PC)
Platform:

Steam

Region:

Worldwide
Notice: proceeding to PayPal, you understand that your Gift Card purchase will be sent to the email associated with your PayPal Account.
Description
Deus Ex: Human Revolution is the return to one of the most critically-acclaimed video game franchises of all time, telling the story of Adam Jensen, a man cybernetically augmented against his choice who finds himself in the middle of a global conspiracy to which he holds the key. By offering players the chance to play the game in multiple and vastly different ways, Deus Ex: Human Revolution challenges the foundations of game and provides an immersive experience where every choice has a lasting consequence.
You play Adam Jensen, an ex-SWAT specialist who's been handpicked to oversee the defensive needs of one of America's most experimental biotechnology firms. Your job is to safeguard company secrets, but when a black ops team breaks in and kills the very scientists you were hired to protect, everything you thought you knew about your job changes

Badly wounded during the attack, you have no choice but to become mechanically augmented and you soon find yourself chasing down leads all over the world, never knowing who you can trust. At a time when scientific advancements are turning athletes, soldiers and spies into super enhanced beings, someone is working very hard to ensure mankind's evolution follows a particular path.

You need to discover where that path lies. Because when all is said and done, the decisions you take, and the choices you make, will be the only things that can change it.

Deus Ex: Human Revolution Augmented Edition Includes:
Bonus Mission
In-Game Automatic Unlocking Device
In-Game M-28 Utility Remote-Detonated Explosive Device (UR-DED)
In-Game Linebacker G-87 Multiple Shot Grenade Launcher
In-Game 10,000 Extra Credits to Buy or Upgrade Weapons
In-Game Huntsman Silverback Double-Barrel Shotgun
In-Game SERSR Longs