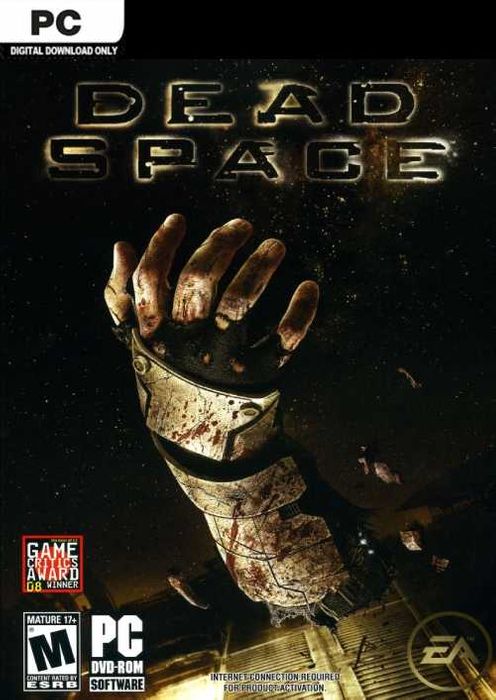 Dead Space PC (EU)
Platform:

Origin

Region:

Europe
Notice: proceeding to PayPal, you understand that your Gift Card purchase will be sent to the email associated with your PayPal Account.
Description
Get your instant download with SSEGold.com
This product includes Dead Space PC (EU).
The top 3 reasons to play Dead Space PC (EU)
Strategically dismember the Necromorph enemies limb by bloody limb.
Zero gravity combat means terror can strike from anywhere.
Uncover the horrific truth of this shocking thriller.
About Dead Space PC (EU)
You are Isaac Clarke, an engineer on the spacecraft USG Ishimura. You're not a warrior. You're not a soldier.
You are, however, the last line of defense between the remaining living crew and deadly reanimated corpses.
The undead have become Necromorphs; horrific zombie-alien hybrids that won't succumb to traditional means.
Fortunately, your offense is equally unique, as the high-powered mining tools at your disposal provide the means to fight against the threat.
Messy monster slaying. The Necromorphs are unlike any enemies you've seen before. Headshots do about as much damage to them as flicking rubber bands. To survive, you'll need to dismember their insect-like limbs, one at a time.
Improvised weapons. There aren't many traditional firearms aboard the Ishimura, but there's plenty of stopping power in Isaac's toolkit. Send horizontal or vertical blasts of energy at enemies with the Plasma Cutter, remotely control a high-speed sawblade with the Disc Ripper, and fill hallways with wide swaths of destruction with the Line Gun.
Switch things up with alternate fire modes, and purchase upgrades to increase ammo, power, and reload speed.
Real-time attacks. Whatever you do, don't drop your guard. Everything takes place in real-time. That means any action you take, whether it be reloading or digging through your inventory, gives the Necromorphs a perfect opportunity to attack. This nightmare has just begun and it's up to get to the bottom of what happened here.
Read more
What are the system requirements?
Windows
OS

Microsoft Windows® XP SP2 or Vista

Processor

2.8 GHz or faster

Memory

1 GB RAM or more for Windows XP (2 GB for Vista)

Graphics

DirectX® 9.0c compatible video card, Shader Model 3.0 required, 256 MB or better, NVIDIA GeForce 6800 or better (7300, 7600 GS, and 8500 are below minimum system requirements), ATI X1600 Pro or better (X1300, X1300 Pro and HD2400 are below minimum system requirements)

Storage

7.5 GB free space