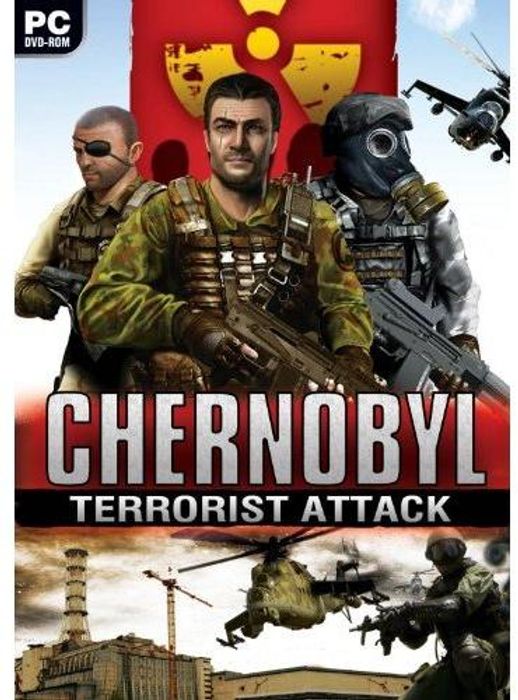 Chernobyl Terrorist Attack (PC)
Platform:

Developer Website

Region:

Worldwide
Notice: proceeding to PayPal, you understand that your Gift Card purchase will be sent to the email associated with your PayPal Account.
Description
Heavily armed terrorists have taken over Chernobyl and the Prypriatarea and are holding the European governments to ransom. Ten billion Euros must be paid in 24 hours or they will blow up the entire Chernobyl nuclear power plant, releasing clouds of deadly, radioactive materials high into the atmosphere and rendering vast swathes of the northern hemisphere uninhabitable. Paying the ransom or a frontal attack is unthinkable, only one solution remains: to select the best Special Ops Single unit to sneak in and destroy the enemy's installations, averting a major catastrophe.
Key Features:
First Person Perspective dynamic adventure shooter powered by the advanced Argon 4 technology.
Areas around the Prypriat, the city itself and the Chernobyl nuclear plant recreated.
Vivid, living environments with plant life, animals, birds and atmospheric effects.
Sophisticated enemy AI, allowing them to fight in groups, using different weapons and explosives, alarming and supporting each other, using terrain and objects in their tactics. Explosive special effects.
Convincing storyline and action objectives. The player is constantly in contact with his HQ, which feeds him with data and mission objectives as needed.