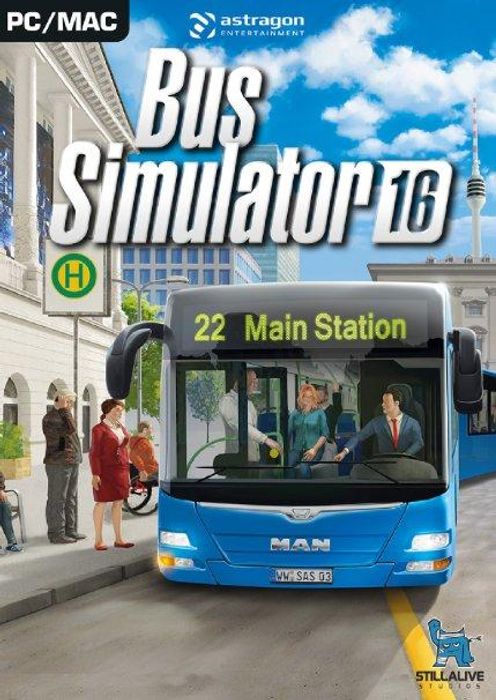 Bus Simulator 2016 PC
Platform:

Steam

Region:

Europe
Notice: proceeding to PayPal, you understand that your Gift Card purchase will be sent to the email associated with your PayPal Account.
Description
Battle against the clock - be a bus driver!
Get behind the wheel of one of 6 faithfully modelled city buses and transport your passengers through 5 realistic city districts. You can choose to drive vehicles with two or three doors, or even a realistic MAN Lion City articulated bus. Master different challenges in daily traffic such as waving between commuters during rush hour, making space for ambulances or avoiding road works. You also need to always be in control of the happenings inside your bus: Calm down agitated passengers, repair stuck doors, collect the correct ticket fee and make sure to extend the platform for wheel-chair users in a timely manner. Only if you work efficiently will you be able to meet the demands of your timetable!And only then, you will be able to expand your popularity and gain the trust of your passengers - which will definitely pay off in the fu-ture! The better your reputation, the bigger your missions will be and the more buses will be available in the shop for your company. This is also factor in how many districts you will be able to service with your lines and how many employees will help you in your daily battle with the clock! For even more funds, you will be able to unlock ad-vertising banners on your buses. You find your buses boring? No problem! You can change their color and outfit them with unlockable decals - your passengers have never been transported in a cooler bus!You need more support to run your company even more efficiently? Invite your friends to the game and let them take responsibility for some of your lines. The money you earn in this way can be invested in your joint company and be used to perfect your city's public mobil-ity. You would like to have even more buses and a city that meets all your ideas? Then just build them yourself! The large modding pack-age included in Bus Simulator 16, lets you change the looks of your buses to meet your expectations and even integrate own buildings into the game.