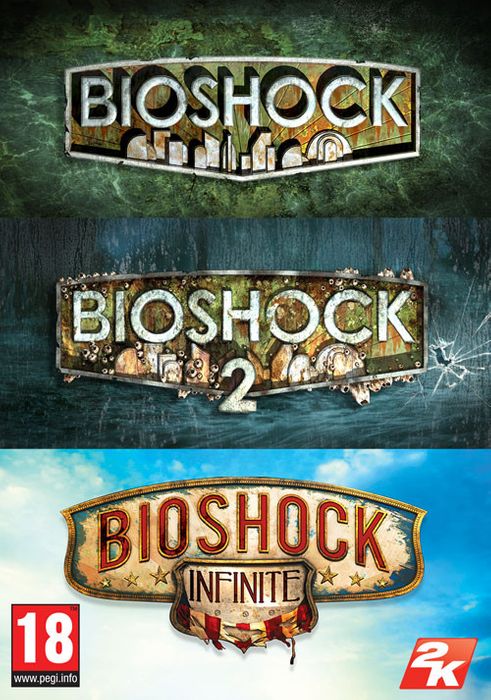 Bioshock Triple Pack PC
Platform:

Steam

Region:

Europe
Notice: proceeding to PayPal, you understand that your Gift Card purchase will be sent to the email associated with your PayPal Account.
Description
This pack includes:
BioShock
BioShock 2
BioShock Infinite
BioShock BioShock
A first person shooter experience unlike any other, played out in Rapture, an immense underwater utopia torn apart by a genetic civil war. Explore a deadly but incredible art deco world filled with formidable technology and fascinating characters. You'll have a complete arsenal at your disposal, from simple revolvers to rocket launchers and flamethrowers. Challenge the constraints of nature by genetically modifying your DNA with injected PLASMIDS and embrace super human powers.
BioShock 2
Set approximately 10 years after the events of the original BioShock, the halls of Rapture once again echo with sins of the past. Along the Atlantic coastline, a monster has been snatching little girls and bringing them back to the undersea city of Rapture. Players step into the boots of the most iconic denizen of Rapture, the Big Daddy, as they travel through the decrepit and beautiful fallen city, chasing an unseen foe in search of answers and their own survival.
BioShock Infinite
With the United States emerging as a world power, the floating City of Columbia is a mighty symbol of American ideals, launched with great fanfare to the cheers of a captivated public. But what begins as an endeavour of hope soon turns to disaster, as the city disappears into the clouds, its whereabouts unknown. The greatest accomplishment in American history has vanished without a trace.