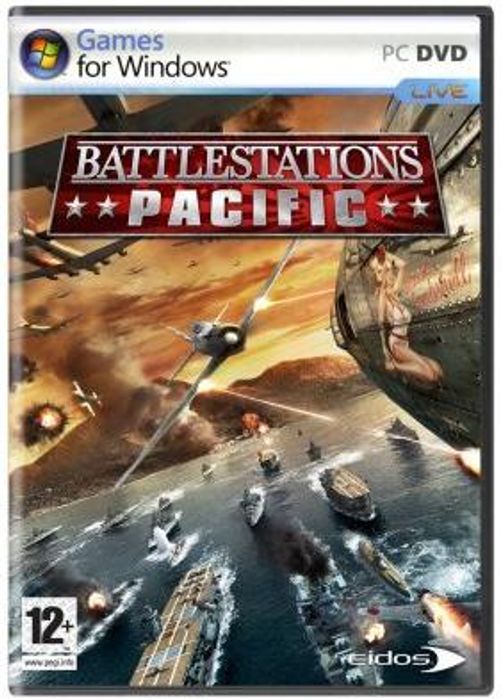 Battlestations Pacific (PC)
Platform:

Steam

Region:

Worldwide
Notice: proceeding to PayPal, you understand that your Gift Card purchase will be sent to the email associated with your PayPal Account.
Description
Battlestations: Pacific is an action-packed WWII tactical shooter on an extraordinary scale and features two distinctly different single player campaigns. As the Americans, the game picks up the story where Battlestations: Midway left off and allows players to fight their way from The Battle of Midway to Okinawa as they try to secure peace in the Pacific. As the Japanese however, players take control of the Imperial Japanese fleet and have the unique chance to fight at Pearl Harbor before attempting to change the course of history and take full control of the Pacific Ocean.
Combined Real-Time Strategy, Flight, and Naval Action Gameplay: Command the air, sea, and sub forces. Launch full-scale attacks and at anytime switch to and take full-control of any plane, ship or sub. You command, fly the attack, fire the battleship's 15-inch guns, and submerge the mini-sub anyway you choose throughout the battle.
Two Massive Campaigns: 28 full-scale battles across two unique campaigns. The historic American campaign begins after Midway and goes to Guadalcanal, Leyte, Iwo Jima, Okinawa, and more. The ""what if"" Japanese campaign begins at Pearl Harbor and goes to the Java Sea, Port Moresby, Midway, and beyond.
100 War Machines: Fighters, bombers, carriers, battleships, cruisers, destroyers, subs, mini-subs and more. 17 US planes including the new Corsair fighters and Curtis Helldivers, and 20 Japanese planes including the Mitsubishi J2M Raiden (Thunderbolt), and the night-fighting Nakajima J1N1 Gekko.
Innovative Online Multiplayer Battles: Huge multi-unit battles for up to eight players (four on each side) on Games For Windows LIVE. The largest battle involves over 100 units. Includes five all-new online gameplay modes: Island capture, Duel, Siege, Escort, and Competitive.
Minimum System Requirements
OS - Windows XP/Vistar> Processor - 3G