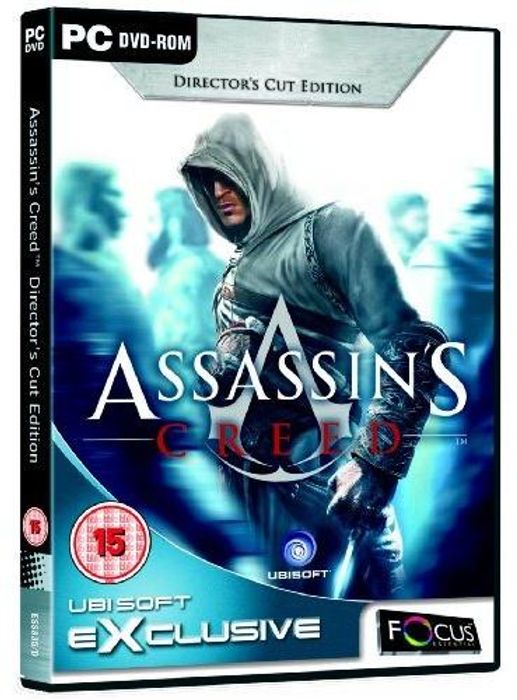 Assassin's Creed - Directors Cut Edition (PC)
Platform:

Steam

Region:

Worldwide
Notice: proceeding to PayPal, you understand that your Gift Card purchase will be sent to the email associated with your PayPal Account.
Description
Assassin's Creed is set in 1191 AD, when the Third Crusade was tearing the Holy Land apart. Shrouded in secrecy and feared for their ruthlessness, the Assassins intend to stop the hostilities by suppressing both sides of the conflict. Players, assuming the role of the main character Altair, will have the power to throw their immediate environment into chaos and to shape events during this pivotal moment in history.

Assassin's Creed merges technology, game design, theme, and emotions into a world where you instigate chaos and become a vulnerable, yet powerful, agent of change.
Assassin's Creed: Director's Cut Edition features four brand new investigations, providing even more ways for players to explore the various locations of the Third Crusade
Be an assassin: Master the skills, tactics, and weapons of history's deadliest and most secretive clan of warriors. Plan your attacks, strike without mercy, and fight your way to escape.
Realistic and responsive environments: Crowds react to your moves and will either help or hinder you on your quests
Action with a new dimension - total freedom: Eliminate your targets wherever, whenever, and however. Stalk your prey through richly detailed, historically accurate, open-ended environments. Scale buildings, mount horses, blend in with crowds. Do whatever it takes to achieve your objectives.
Relive the epic times of the Crusades: Assassin's Creed immerses you in the realistic and historical Holy Land of the 12th century, featuring life-like graphics, ambience, and the subtle, yet detailed nuances of a living world
Intense action rooted in reality: Experience heavy action blended with fluid and precise animations. Use a wide range of medieval weapons, and face your enemies in realistic swordfight duels.