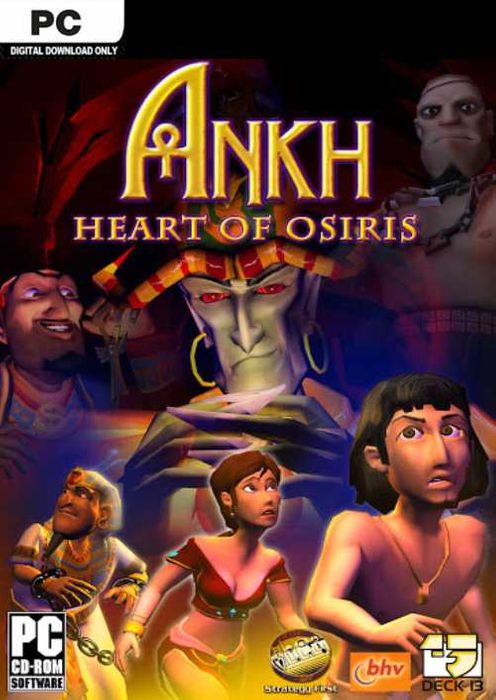 Ankh 2 Heart of Osiris PC
Platform:

Steam

Region:

Worldwide
Notice: proceeding to PayPal, you understand that your Gift Card purchase will be sent to the email associated with your PayPal Account.
Description
This time it will not fail. This time Osiris will teach the human world what he is capable of. But the ankh is not enough - not until he finds the most important part of his body: his heart.
Life has not been easy for Assil. It has been only three weeks since he has managed to get rid of his curse. Since then, his relationship with Thara has plummeted and some sinister murderers have stolen the ankh. But Assil intends to recover everything again.
However, he is not the only victim, there is another: the pharaoh! From one moment to another he has gone from sitting on his throne, apathetic, lazy, passing the hangover, to being a slave to his own prisoners - How could it have happened? And more importantly: How will you manage to get out of all this alive?
Ankh: Heart Of Osiris becomes more exciting and bizarre as the player plunges into the rogue world of old Cairo. You will find a lot of familiar faces, but also many surprises and the same black humor of the first Ankh.
SYSTEM REQUIREMENTS
Operating System:

Windows XP or Vista

Processor:

2 GHz processor

Memory:

512 MB RAM

Graphics Card:

Radeon 9800 / GeForce 5800 Graphics Card with 128 MB of memory or better

DirectX®:

DirectX 9.0c

HDD:

Sound

Card

:

DirectX compatible Sound Card